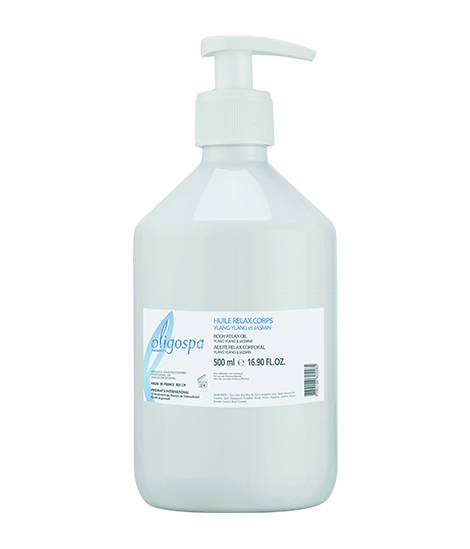 It contains 98% of vegetal oil of grape seeds and Sesame. The grape seed oil possesses a delicate texture which is perfect for the Massage. Thanks to its content in Linoleic Acid, essential Fatty Acid in the regeneration of cellular membranes, which participate to the restructuration of the tissues and protect the skin.
Very common in India to practice the massage with oil, the Sesame Oil is a powerful remineralizing for cutaneous: it contains calcium, copper, magnesium, iron, zinc, phosphor and potassium.
Considered as its soothing qualities, the essential oil of Ylang-Ylang marries its floral, woody, and balsamic perfumed note to the sweetened Flower of jasmine. Very appreciated for a complete relaxation of the body and spirit.